How We Helped a US Cloud Security Vendor Achieve a $400M+ Exit
The story of Nuaware and Twistlock's highly successful partnership
What We Achieved
64% growth in revenue with 60% more opportunities by the second year of our partnership
Excellent deal vs opportunity ratio - needing on an average of just 2 opportunities to have a deal closed
Substantially reduced sales cycle time - Around 8 weeks to have a deal closed.
Close to 60 customers accumulated over 2 years.

Y/Y Opportunity
49 (-50%)
About Twistlock
Twistlock (now Prisma Cloud) is a Cloud Native Security Platform (CNSP) designed to provide end-to-end security and comprehensive protection for multi-cloud and hybrid cloud environments.
By scanning containers and registries, Prisma Cloud generates vulnerability findings. These findings are then associated with specific tasks within SD Elements, enabling automatic verification and task status updates.
The Journey of Twistlock and Nuaware
Twistlock was founded in 2015, in Portland, Oregon, United States as a cloud native cybersecurity platform for modern enterprises. It was operating in the North America region for quite some time - until it decided that they need to expand into Europe, Middle-East, and Africa regions. In late 2016, Twistlock contacted Nuaware to discuss how they can leverage our expertise in order to launch Twistlock in the EMEA region.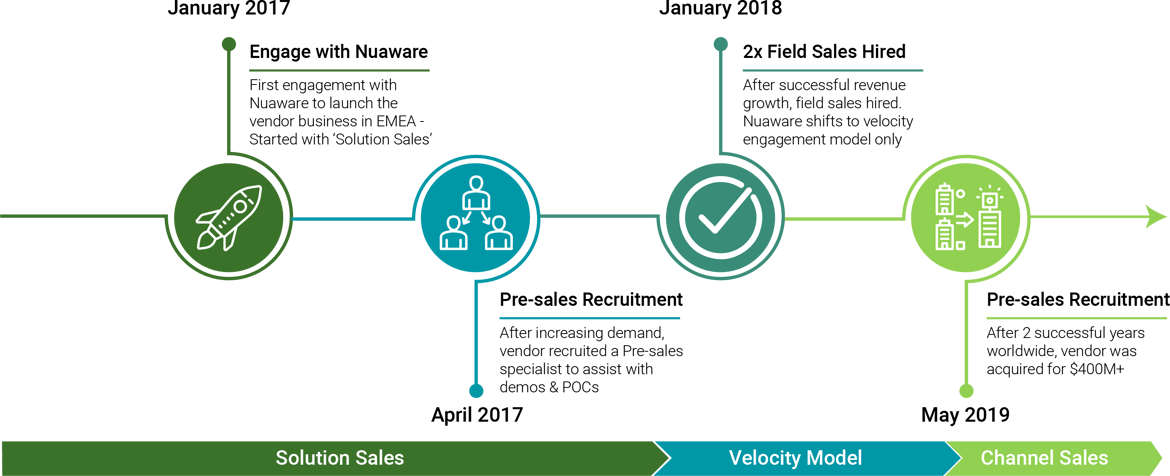 Nuaware's first engagement with Twistlock started in 2017, to launch the vendor business in EMEA. We started initially with a Solution Sales model. In 4 months we saw an increasing demand in the market which led us to hire a Pre-sales specialist to assist with Demos & POCs. After successfully growing revenue, in 2018 we started field sales with our velocity engagement model. In the next year, we shifted to our Channel Sales model.
After 2 successful years of partnership, in 2019, Twistlock was acquired by Palo Alto Networks for $400M+. At the time of acquisition, Twistlock was used by 20% of the Fortune 100. After the acquisition, Palo Alto incorporated Twistlock into their Prisma Cloud offering. Nuaware now continues to partner with Palo Alto Networks, to distribute Prisma Cloud.
Nuaware's Formula for Growth
Right after we onboarded Twistlock, we immediately started raising awareness about the technology on the market through our end-user ecosystem. We started pitching the value of Twistlock and started positioning Twistlock in conversation to level up brand awareness - both regarding what the technology is and the value that can be gained using the technology.
Twistlock wanted us to control the entire business in the EMEA region, which we started building from the ground up. In less than a year, we already started producing consistent results by securing close generating around 200k£ in both Q3 and Q4. With that strong start, by 2018, we saw around 164% growth in revenue with 60% more opportunities.
Overall, we achieved substantial growth QoQ and an excellent ratio on deal vs opportunity for Twistlock. On average, we needed just 2 opportunities to get a deal closed, thanks to our knowledge of the market and the trusted relationships we've built with our channel ecosystem.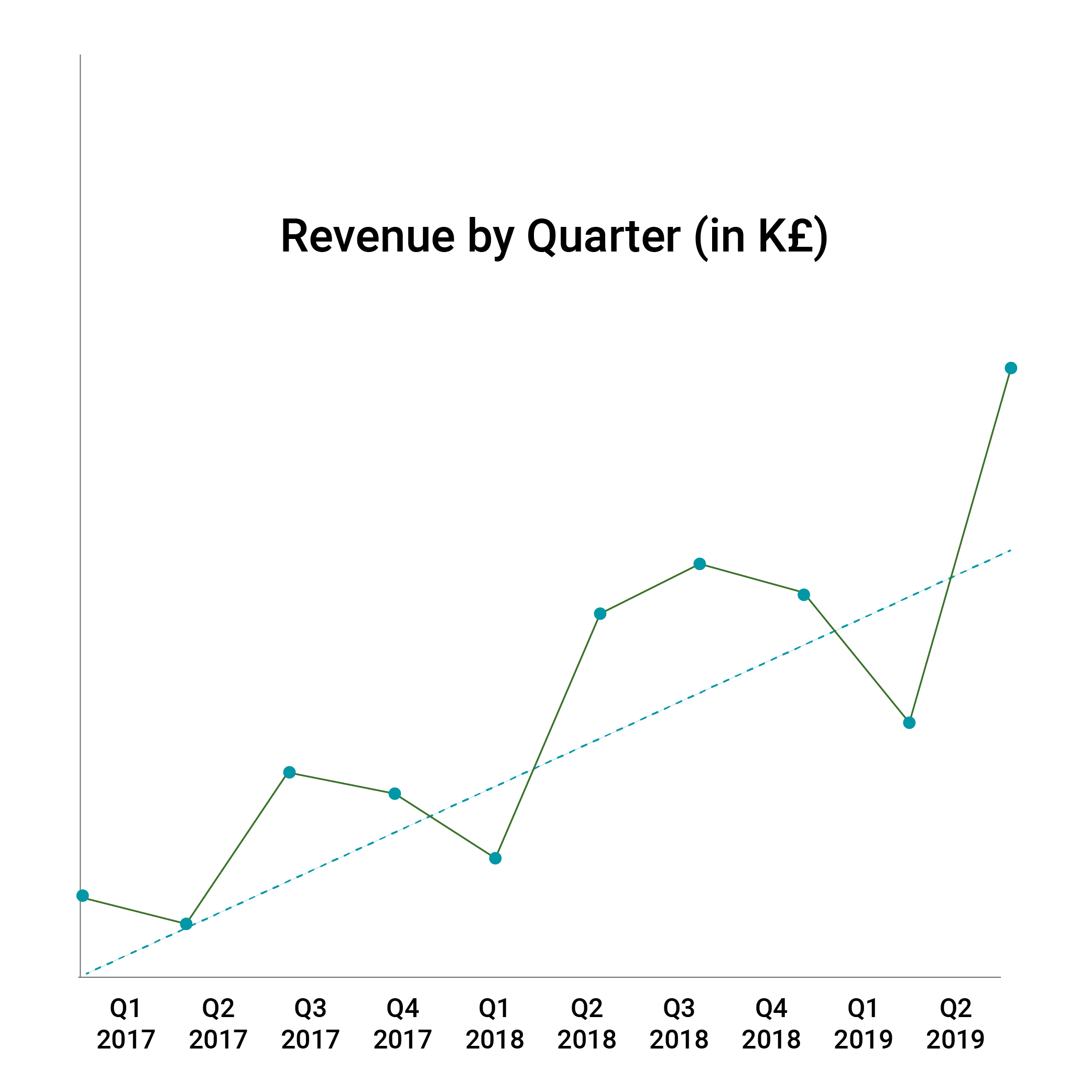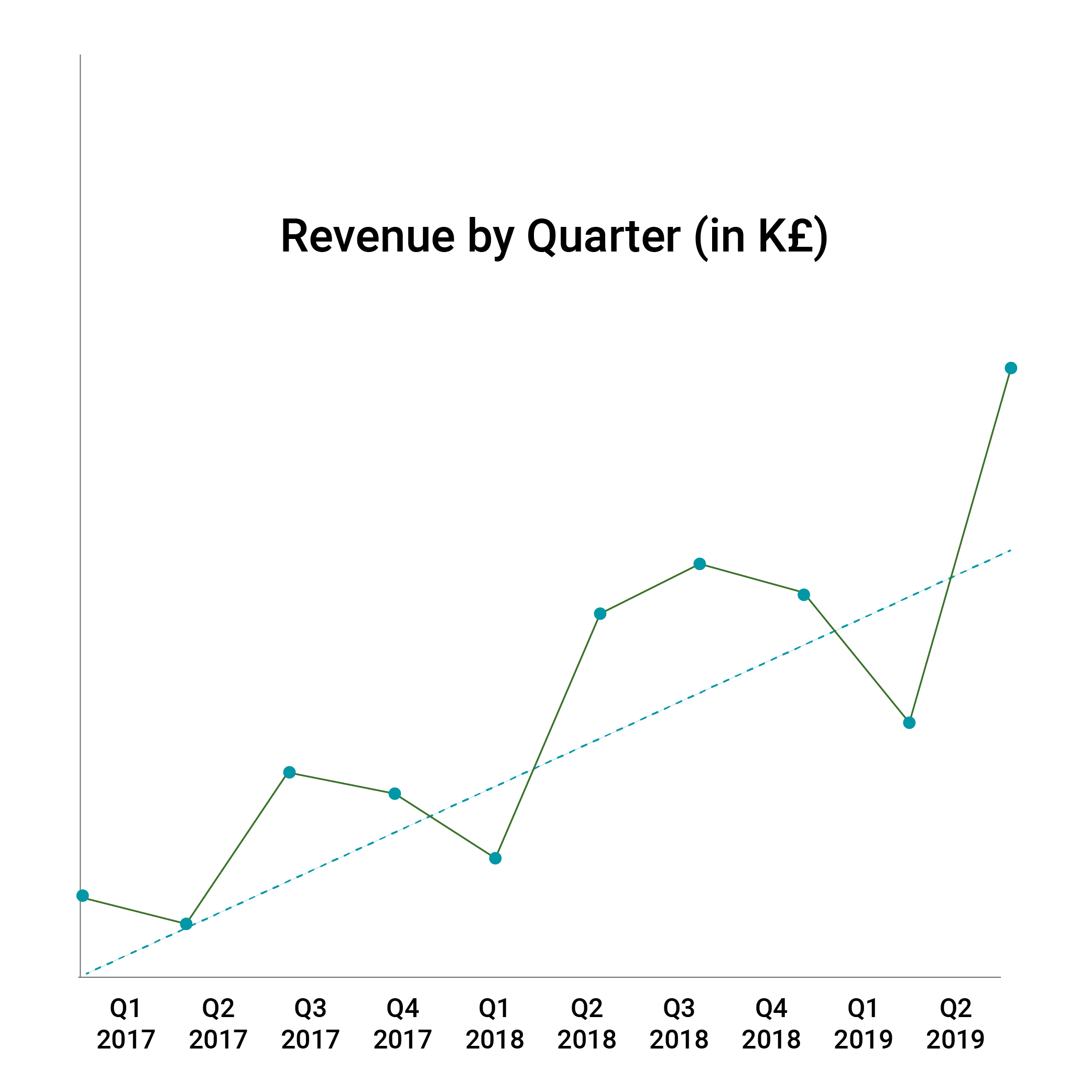 Zooming in on the Growth
One of the key highlights in our journey of growth with Twistlock is the Sales Cycle which we reduced with time. In the beginning, technology adoption was around 6 months. However, in Q1 of 2018, we suggested that Twistlock must recruit a Presales Consultant. Since then, we managed to decrease the sales cycle to stay on a flat low cycle (8 weeks for a deal to get closed).
Another highlight to mention is the number of new end-users we accumulated. Thanks to our technology specialisation, and the market expertise in EMEA, we managed to acquire close to 60 net new customers for Twistlock. It was also helped by the fact that we operated in the local time zone, had the language support, and the ability to complete local transactions which we needed for our customers.