Complete the Cycle from Source Code to Execution
Sysdig's CNAPP (Cloud Native Application Protection Platform) enables you to efficiently prevent cloud and container security breaches without any time wastage.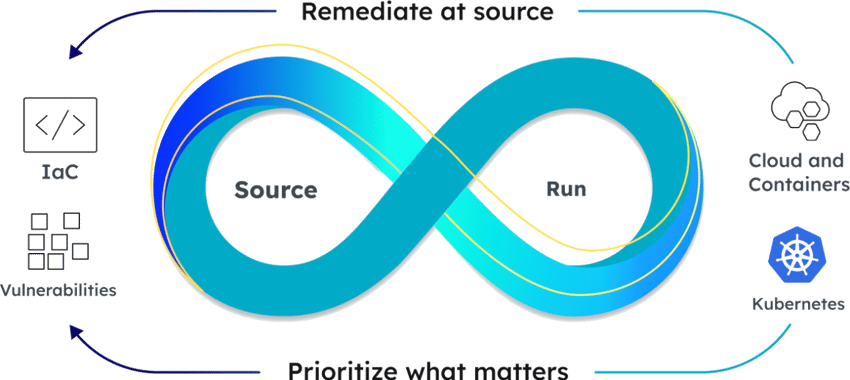 Built for a Multicloud World
Sysdig's security platform for cloud and containers is specifically built to facilitate multicloud environments and mitigate risks across all your cloud accounts and deployments.
Integrations
Sysdig's security platform for cloud and containers is architected for SaaS and extensibility, adopting an API-driven approach that enables seamless integration with your existing and future tools.
Based on Open Standards
The Sysdig platform is constructed on an open-source stack to expedite innovation and promote standardisation. As the developers of Falco, the cloud-native threat detection open-source standard with a thriving contributor community and millions of downloads, we fostered the growth of this ecosystem.
Uses of Sysdig
Innovative companies worldwide depend on Sysdig to complete the cycle from source code to execution without encountering any blind spots, guesswork, or time waste. Our cloud security platform is constructed using open standards, facilitating compatibility with your current tools.
Single View of Risk
Detect any activity by any user within any app or service across containers, hosts, and cloud services. Our cloud security tool eliminates blind spots from build through run time.
Prioritize What Matters
Focus on vulnerabilities exposed at run time and use high-fidelity threat detection based on machine learning and curated Falco rules. Consolidate alerts into a risk-based ToDo list.
Fix Once at the Source
Consolidate alerts and remediate once with a simple pull request at the source. Use a consistent playbook for remediation across different tool sets.